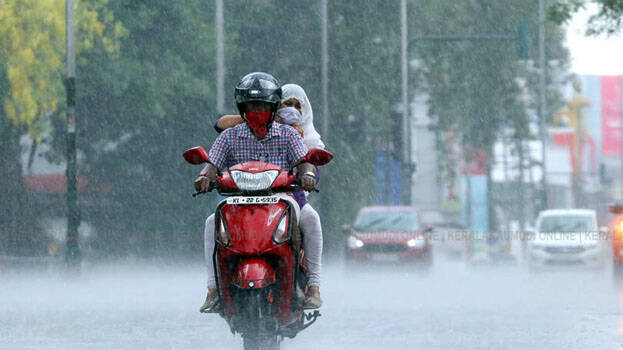 THIRUVANANTHAPURAM: The Met office has warned that extreme caution is needed in Thiruvananthapuram and Kollam districts in the wake of heavy rains. Red alert has been sounded in Thiruvananthapuram. Orange alert has been announced in five districts from Kollam to Idukki.
There are chances of winds to blow at a speed of 40 km per hour. Authorities have asked those residing in disaster prone areas to shift to safer places. There is orange alert in six districts from Thiruvananthapuram to Idukki tomorrow. A new low pressure has formed in the Bay of Bengal. The low pressure will intensify and move towards the Andhra coast.
Heavy rains have caused extensive damages in Thiruvananthapuram. Boulders came onto the railway track at Irani near Nagercoil. With this, the train services have been partially cancelled. The Nagercoil-Kottayam and Chennai-Egmore-Guruvayur trains on Sunday have been cancelled.