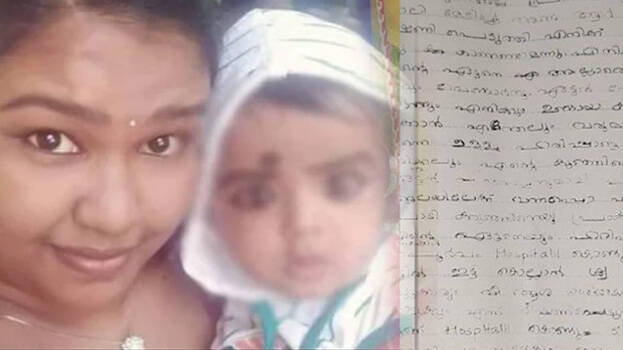 ALAPPUZHA: The father of Adithi, who committed suicide after killing her five-month-old daughter by poisoning in Chengannur, alleged that his daughter's father-in-law's mental torture was the cause of the incident. Adithi's family released a video of her and a suicide note stating this.
Adithi's husband Suryan D Namboothiri had died of Covid. After this, Surya's mother Sridevi Antharjanam also died of Covid. Adithi poisoned her baby to death two months after Surya died. At first, the news that came out was that it was due to the mental stress of Surya's demise. But it has now been revealed that the cause of death was the mental torture of Surya's father. Chengannur police have launched an investigation into the complaint of the relatives.
Adithi and her child died at their house in Chengannur. It is said that the cause of death of Adithi's husband and mother-in-law was the unwillingness of her father-in-law to give proper treatment.