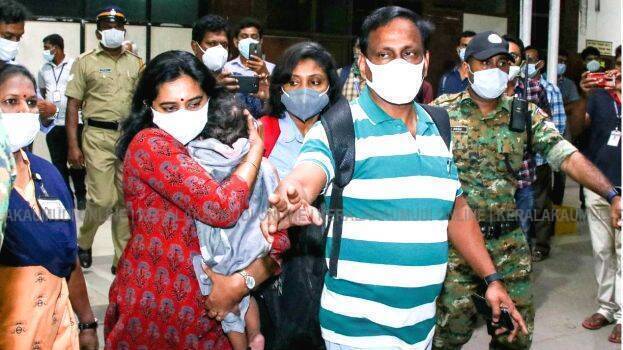 THIRUVANANTHAPURAM: Anupama's baby, who was adopted without the knowledge of the mother, was brought to Thiruvananthapuram from Andhra Pradesh by a team of Kerala officials at 8.30 pm. The process of DNA test to determine if the baby belongs to Anupama will begin soon.
The team reached Thiruvananthapuram with the baby on an Indigo flight at 8.30 pm. The baby will be protected by a fit person determined by the District Child Protection Officer until the DNA test results come out. Samples of Anupama, the baby and Ajith will be given at the Rajiv Gandhi Institute for Biotechnology tomorrow or the day after. Rajiv Gandhi Institute of Biotechnology have told the officials that the DNA results could be released within two days.
If the result is positive, the Child Welfare Committee will take the decision to hand over the baby to Anupama after receiving legal advice. The baby finally arrived in Kerala after more than a month of controversy and discussion.