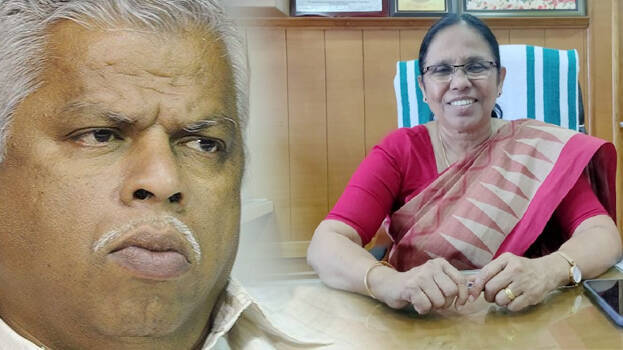 KANNUR: M V Jayarajan said the policy adopted by the party in forming the government was the communist principle that an individual should surrender to the party. It was due to this policy K K Shailaja was not made a minister. Jayarajan clarified the party's policy to a private channel ahead of the start of the CPM's first district convention in Kannur district today. He said he was not afraid of the criticisms rising from the lower levels in the party. Jayarajan also rejected criticism that P Jayarajan, another senior leader of the party, is being shunned. All these allegations are baseless and there is nothing wrong in not fielding P Jayarajan this time. He also said the CPM could not make a person an MLA till he dies.
The CPM Kannur district meet will be held at Eripuram from today till December 12. The delegate meeting will be inaugurated by politburo member and Chief Minister Pinarayi Vijayan at 10 am. Chief Minister Pinarayi Vijayan will be attending the meet on all three days. Kodiyeri Balakrishnan, A Vijayaraghavan, E P Jayarajan, P K Sreemathy, M V Govindan, K K Shailaja, Aanathalawattam Anandan will attend the meet. 250 elected representatives, 53 district committee members and state committee members from the district will attend the meet.
The leadership had earlier slammed CPI's stand of inducting those expelled by the CPM. District secretary M V Jayarajan had publicly criticised inducting CPM former leaders Komath Muraleedharan and T M Irshad at the public meet held in Thaliparamba.
CPM's strength and influence attained during the last four years is inspiring for the party. 13 local committees, 562 branches, 6047 party members and 296 groups and 1710 group members increased. At present the district has 18 area committees, 243 local committees, 4247 branches and 61688 party members. There is an increase of two lakh members. The membership in all the organizations has increased to 28.15 lakhs. There are 167 branch secretaries and two local secretaries are women. The leadership think that 1561 people from other parties have joined the CPM which is a matter of pride.