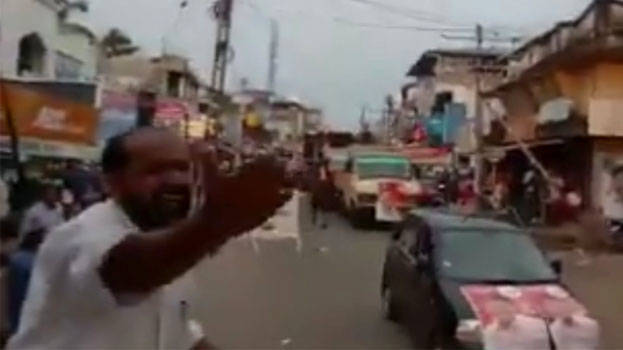 PALAKKAD: The video that gives the doubt that it was UDF workers who hurled stones at Alathur UDF candidate Ramya Haridas during the uproarious final day election campaign on Sunday has come out.

In the video, Congress leader Anil Akkara is heard shouting at Congress workers -'Chathikkalleda (Don't betray).
During that time, LDF workers can be seen standing away. Despite the plea, the workers can be seen continuing with stone-pelting.

The LDF had alleged that Ramya was injured in UDF worker's 'stone attack'.

The video is spreading fast in the social media.

Meanwhile, Anil told an online media that he was just trying to prevent UDF workers from throwing stones back at the LDF, who were stoning the former. "What was wrong in the move made by me to avert a big clash, foreseeing the danger that would have befallen the LDF men, who were less in number compared to the Congress workers who exceeded 8000 in strength?

https://www.facebook.com/oopers/videos/2376245292420437/