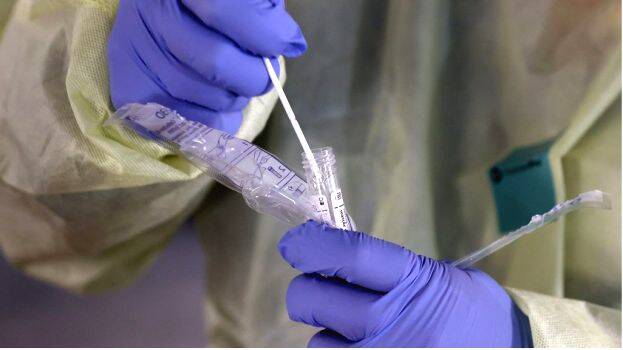 MUMBAI: A lab technician has been sentenced to 10 years in jail for collecting swab from a woman's private parts for Covid test. The accused was convicted by the Amravati District Court in Maharashtra. The charges against the accused included rape.
The lab technician was arrested by the police on July 30, 2020 on the complaint of the young woman. The woman is an employee of a shopping mall in Amravati. An employee of the mall was tested positive Covid and others were instructed to undergo Covid testing. The complainant and others then went to the Traumacare Center in Badnera for test. After the test, the lab technician called the woman again and informed her that the test result was positive. He also asked her to come to the lab for further testing.
When she reached the lab, the lab technician asked her to collect the swab from the woman's private parts. The woman, who came home after the incident, became suspicious and revealed the matter to her brother. When he spoke to a doctor, it became clear that swabs are not collected from private parts for examination. The woman then lodged a complaint with the police. The court made a ruling in the case 17 months later.