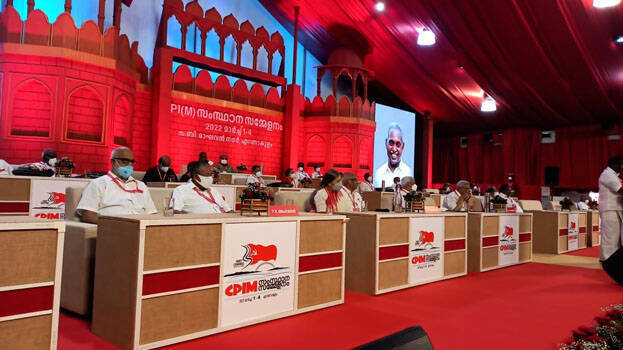 KOCHI: The trade unions are concerned on the policy presented at the state conference. The party has directed a complete refurbishment of the Left's development, employment and policy approaches.
The main concern is whether the policy, which focuses on the private sector, will eliminate the benefits of the working class. The party's new approach of raising capital investment in industries and making public sector enterprises profitable, not government's responsibility, is also being interpreted as a shift from the working class perspective.
There was also a clear reference in the policy about nokkukooli (gawking wage). 'Doing it knowing it as wrong. It should be corrected. Organizations only teach workers a sense of right and that is not enough. We also need a sense of responsibility. That is what the new age demands.'
The policy stated that that each employer will be given the freedom to make decisions in consultation with the workers. However, all this is contrary to the declared stand of the CITU. In addition, workers may have to compromise on strikes, basic pay, maternity leave, pensions, insurance and ESI.
Other unions may also express strong opposition. Meantime, the trade unions said all these issues will be spoken in the discussions on the policy today.