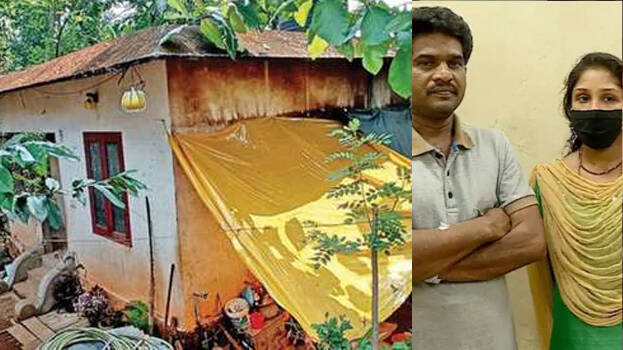 KOCHI: The leftist bank employees' organization in Muvattupuzha has repaid the loan of the house where three girls were earlier evicted and their house was confisticated. But Ajesh, the owner of the seized house, refused their help. Ajesh said that the CPM and its employees have insulted him and he did not want their help. He said that they did this now to cover up their mistake.
The loan was repaid by the employees who are members of the Co-operative Employees Union of Muvattupuzha Urban Bank. Gopi Kottamurikkal, chairman of the bank, made the announcement on social media. The Muvattupuzha Urban Bank house had seized Ajesh's house while he was admitted to the hospital with a serious heart condition. The action was taken due to loan due of Rs 1 lakh on the mortgage of the house.
Ajesh asked for time to extend the house seizure till he is discharged from the hospital but the bank did not allow it. The bank employees explained that they were not aware of the condition of the family. Meanwhile, Mathew Kuzhalnadan MLA had submitted a letter to the bank stating that he was ready to take over the liability of the foreclosed house. Kuzhalnadan handed over a letter stating that he would pay the amount due from Ajesh.