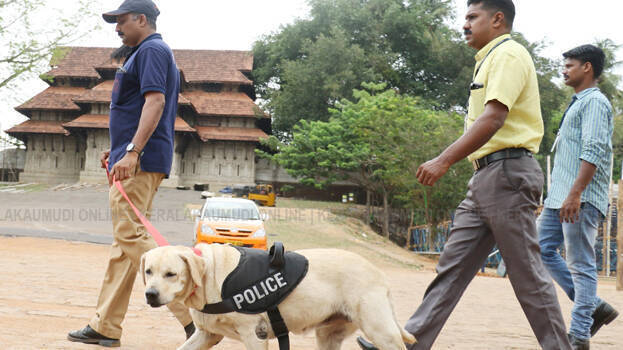 THRISSUR: The police have strengthened security in the city and surrounding areas ahead of Thrissur Pooram. A decision has been taken at the high level meet convened to deploy 5000 policemen in and around the temple during Pooram.
About a million people used to visit Thrissur during the pooram time in previous years. The intelligence report said more than 40 per cent of the people will attend the festival being held after two years of Covid restrictions. Taking this into account, the police are preparing a huge security cordon. Police will be deployed in all areas where rush is witnessed.

Barricades will be set up on all roads entering Swaraj Round. Security will be ensured by making sure that those coming to see Pooram do not climb the dangerous buildings in Thrissur round. It has also been directed that the petrol pumps in the round should not be operational on the day of Pooram.