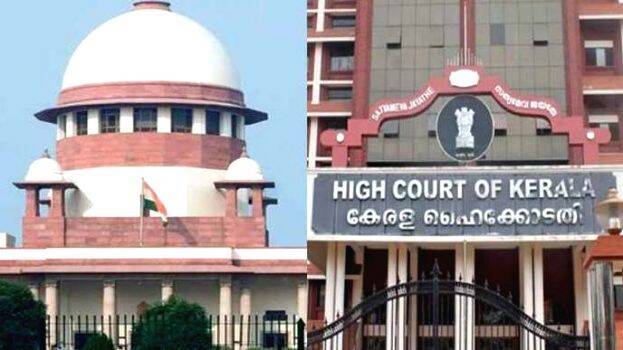 THIRUVANANTHAPURAM: Former Madras High Court Kerala High Court Justice S Chandru said that Kerala High Court Chief Justice S Manikumar, who belonged to a scheduled caste, was ignored from being elevated to the Supreme Court despite being eligible for the post. He also pointed out that Justice Manikumar was ignored when Jamshad B Pardiwala, who delivered an anti-reservation verdict in a case unrelated to reservation while serving as a Gujarat High Court judge, was made a Supreme Court judge. Justice S Chandru was speaking at the inaugural function of the Scheduled Caste Welfare Committee State Conference.
"Justice Jamshad B Pardiwala was made a Supreme Court judge while a statement signed by 58 MPs seeking his removal in the wake of the anti-reservation verdict is pending before Parliament. Justice Pardiwala was not a senior judge or Chief Justice of the High Court. Yet he was made a Supreme Court judge. However, Justice S Manikumar, who has completed two and a half years as Kerala High Court Chief Justice, has not been considered despite being a senior in the Judicial Service and having 16 years of experience as a High Court Judge. With the filling of 34 posts of judges in the Supreme Court, S Manikumar will no longer be appointed. However, Justice Pardiwala will be the Chief Justice of India for two years from 2023," Justice S Chandru said.
"Whenever a question is raised about the rejection of the oppressed castes, the answer is that qualified people will be duly considered. In his controversial judgment, Justice Pardiwala said that it was high time that reservation must come to an end. He also said that reservation had created disunity in the country and that reservation had been extended through seven constitutional amendments. This was a verdict against social justice. The verdict came from someone who should uphold the Constitution. The lawyers and judges did not say anything. Seeing that the verdict would hinder his own rise, Justice Pardiwala later ruled that the controversial paragraph had been removed by a voluntary order," Justice Chandru added.
CPM state secretary Kodiyeri Balakrishnan inaugurated the conference which was held at AKG Hall. Minister K Radhakrishnan, PKS State Secretary K Somaprasad, President S. Ajayakumar and M Vijayakumar attended the function.