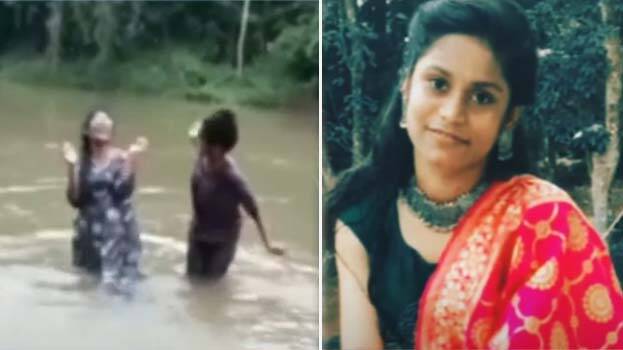 KOLLAM: Three children fell into a river while taking a selfie and drowned in Pathanapuram. Two of them have been rescued but the search for the third girl continues. The incident took place at Kuttimoottil Kadavu near Gandhi Bhavan this afternoon.
Anugraha and her brother Abhinav escaped. Aparna, a native of Koodal, went missing. The children came to visit a friend's house. After having lunch, the trio headed to the river to spend some quality time there. The incident happened while taking a selfie.
The three fell into the river together. Two of them were rescued by locals who were nearby. The fire force and locals are continuing the search. The scuba team has also arrived here from Kollam. Locals say that the river was in spate due to heavy rains.