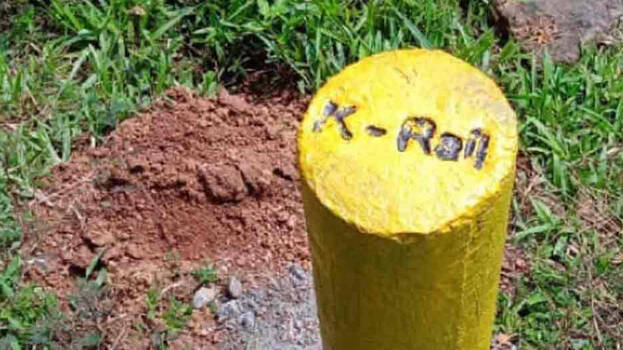 MALAPPURAM: The locals halted the attempts to unload SilverLine survey stones in Thirunavaya, Malappuram. The stones, unloaded by workers, were reloaded onto the vehicle by the locals. These were brought to be stored, said the workers.
The stones were earlier kept in a private person's land. These are now being shifted to a plot of land, which is under the control of the railways. This is not part of the move to lay survey stones, said the workers. There were no officials along with the workers.
However, the locals denied the workers' explanation and loaded back the stones. Thirunavaya, is an area where the SilverLine protests have remained intense till date. The laying of stones was stopped before the Thrikkakkara bypolls in the wake of the protests. It was decided to shift towards GPS survey instead of laying stones. However, GPS survey has also not begun yet.
Earlier, Chief Minister Pinarayi Vijayan had said that the central government's approval was mandatory for the SilverLine project. The centre's stance is not conducive to developmental activities, he added.