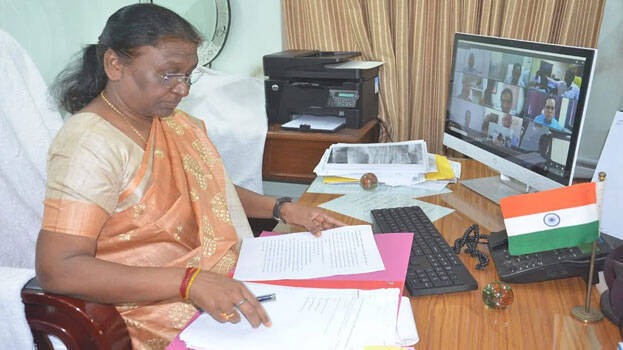 NEW DELHI: The NDA announced the name of Draupadi Murmu as their presidential candidate for the elections to be held on July 18. The BJP parliamentary board selected her name from the 20 names that came before them. The BJP is aiming a political and social gain behind this.

Murmu, born in Mayurbhanj district of Odisha, is a member of Santhal tribal family. She started her life as a teacher of Sri Aurobindo Integral Education Centre in Rairangpur. She had later served as a junior assistant in the irrigation Department of the Odisha Government.

Her political life started in 1997 when she was elected councillor in the local body polls. In the same year she became vice president of BJP's Scheduled Tribes (ST) Morcha. Murmu contested on BJP ticket and won the Rairangpur seat twice. In 2000, Murmu was minister of state with independent charge in the Odisha Government. The Odisha Assembly honoured Murmu as the best MLA of the year in 2007.
Several important posts within the BJP came before her. She had also served as the district president of BJP Mayurbhanj.
In 2015, Draupadi Murmu was sworn in first woman Governor of Jharkhand. She was also the first tribal leader to be appointed Governor of an Indian state.