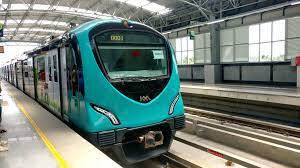 THIRUVANANTHAPURAM: The Cabinet on Wednesday decided to hand over 14 acres of land in Kakkanad owned by the Public Works Department to Kochi Metro Rail Limited subject to conditions. 17.4 acres of land had been handed over earlier.
The District Collector has been given permission to transfer 2.1550 hectares of wastelands in Block 9 Reserve 570/2 in Kakkanad village to KINFRA for the development of an industrial park at a cost of Rs1.169 crore per acre. This place belongs to the land acquired for KINFRA.
Eight acres of land in Naduvattam village, Malappuram will be leased to KSIDC with conditions for 30 years for the construction of a solid waste treatment plant.