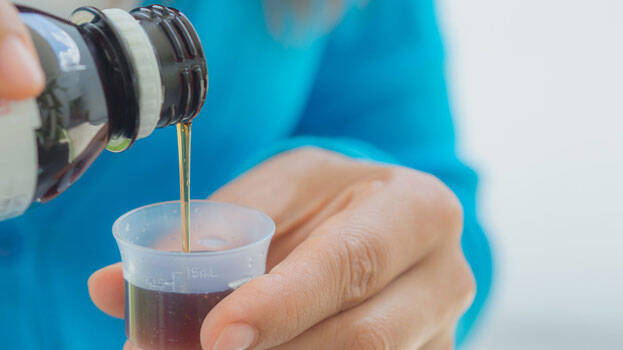 PUTHUR: A student has been hospitalised after consuming a cough syrup got from Kulakkada social health centre. Ashik Anil (14), a ninth class student of Kulakkada Govt HSS and son of Anil Kumar and Shubha of Kuttara Neduvelikuzhy has been admitted at Kottarakkara taluk hospital.
The boy was taken to Kulakkada social health centre at 11 am yesterday morning following fever and cough. He was Covid negative in the antigen test conducted. The doctor prescribed medicine and when they went to the pharmacy to get the cough syrup, the staffs there wanted a bottle. His parents went out and came back with a bottle. The boy developed uneasiness after consuming the cough syrup. He was taken to the same hospital again. They had taken the medicine given. He was later shifted to Kottarakkara taluk hospital. The parents said they were relieved after this.
The boy's father alleged that they gave the wrong medicine and it had the smell of lotion. He said will lodge a complaint to DMO. However, the authorities said wrong medicine was not given. The medical officer said they had given the same medicine to many and the samples of the medicine have been sent for an examination. The youth congress and BJP staged a march to the health centre seeking action on the incident.