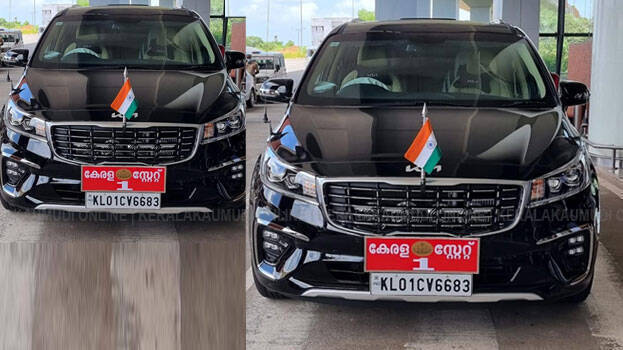 THIRUVANANTHAPURAM: Kerala's Chief Minister's journey will be in a Kia Carnival from now on. The price of the vehicle is Rs 33 lakhs. It was DGP Anil Kant's suggestion to buy the Kia Carnival instead of Tata Harrier, which was the car initially planned to be bought for the CM. The Home Department issued an order in this regard last month. The new vehicle has more security systems including bulletproof. After all the security preparations, the vehicle is enroute from Kochi to Kannur.
The two Innova Crysta cars currently used for the Chief Minister's security will be used for escort duty in northern districts including Kannur and Kozhikode. These will be kept under the charge of the state special branch. The action is on the recommendation of DGP Anil Kant.
A new Innova Crysta was bought for the CM in December. His journey was in a full option Crystal Shine Black Crysta with registration KL 01 CT 6683.