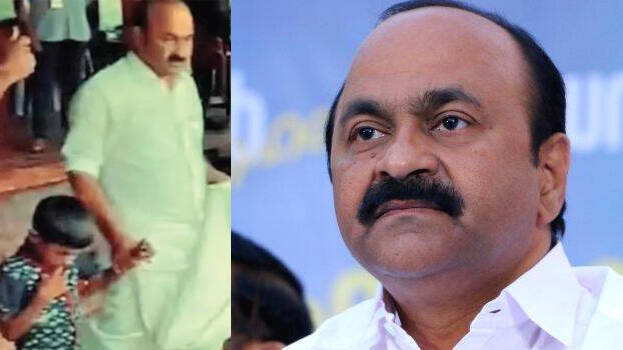 KOCHI: Opposition leader V D Satheesan had visited a disaster relief camp in Elenthikara Government LP School. He exchanged pleasantries with Jayaprasad, a Class 1 student, who was with his mother. The child told the opposition leader that he was sad as his chappal had gone into the water.
Jayaprasad had been unwilling to get down from his mother's hip after his footwear got washed into the waters. However, the opposition leader consoled the kid and told him that he will buy him a new pair of chappals. The child then asked for a footwear with belts and V D Satheesan promised to buy him the same.
Following which, Jayaprasad got into the opposition leader's car and went in search of a footwear shop. The child was happy after receiving a new pair of chappals. After buying him tea, the opposition leader took the child back to the camp.