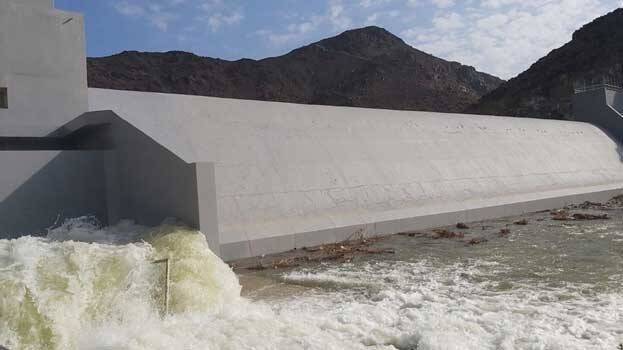 DUBAI: Dams have been opened in UAE due to heavy rains. The excess water in the dams have been released. The dams that are opened include Wuraya, Shawkah, Buraq, Sifni, Al Ajili, Aswani and Mamdouh. The action is due to the possibility of rain in various areas in the coming week.
Many roads and houses were washed away due to heavy rains. As a result, hundreds of people had to shift to relief camps.
The Ministry of Energy and Infrastructure has warned people living in the region to be cautious in view of rising water levels in valleys. The National Centre of Meteorology(NCM) UAE had announced yesterday that rains are expected in different parts of the country. According to NCM, due to air depression from the eastern part of the country, the southern and eastern regions will receive rain from August 14 to 17.