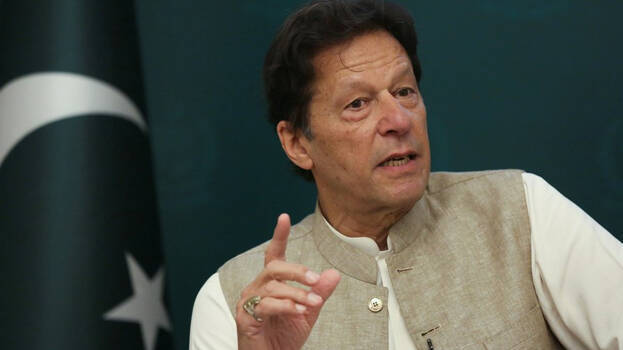 ISLAMABAD: Former Pakistan Prime Minister Imran Khan praised India for buying oil from Russia. Khan praised India's independent foreign policy while addressing a gathering of tens of thousands in Lahore. After playing a video clip of India's Minister of External Affairs S Jaishankar, Khan praised the minister for withstanding US pressure against buying cheap oil from Russia.
US asked India not to buy oil from Russia, India is a strategic ally of US, not Pakistan. Let's see what India's External Affairs minister said when US asked not to buy Russian oil. After saying this, Khan played the video clip of Minister Jaishankar. After showing the video to everyone, Khan claimed that this is an independent country.
He also criticized the Shehbaz government for not buying Russian oil due to US pressure. 'We have talked to Russia about buying cheap oil, but this government does not have the guts to say no to American pressure. Fuel prices are skyrocketing and people are below the poverty line,' Imran lashed out at the Pakistan government.