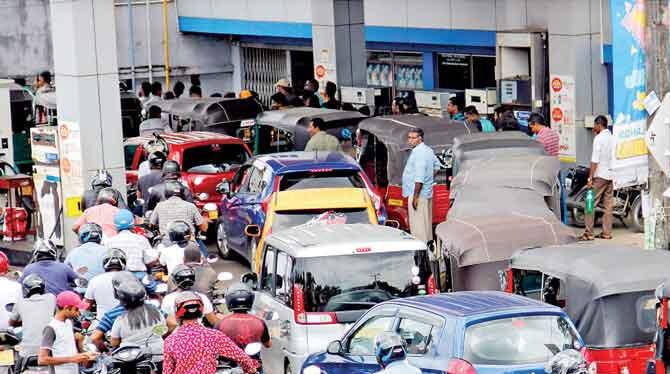 Several foreign countries have shown interest in distributing petroleum products in Sri Lanka, which has been hit by severe economic crisis. Reportedly, 24 companies from 10 countries, including India, have approached the Sri Lankan power and energy ministry to distribute and sell petroleum products in the island nation. Due to severe shortage of foreign exchange reserves, the government is unable to import petroleum to the country. Last month, Sri Lanka had invited companies to supply and sell petroleum products in the country on a long-term basis.
A total of 24 companies from India, the United Arab Emirates (UAE), Saudi Arabia, the US, China, Russia, the UK, Malaysia, Norway, and the Philippines had expressed interest in the petroleum business in Sri Lanka, said Minister of Power and Energy Minister Kanchana Wijesekera.
Earlier, the Indian Oil Corporation had announced that it will expand operations by opening 50 fuel stations in Sri Lanka. The move came in the backdrop of the limiting of the activities of the Ceylon petroleum, owned by the Sri Lankan government.
Meantime, Sri Lanka has begun attempts to acquire loan from the World Bank. The second phase talks are underway in the regard. The International Monetary Fund (IMF) has sought further information from the government regarding the electricity tariff reform and tax structure in the country. Currently, he country has a foreign debt of 51 million dollars. Of which, 28 million dollar should be repaid by 2027.