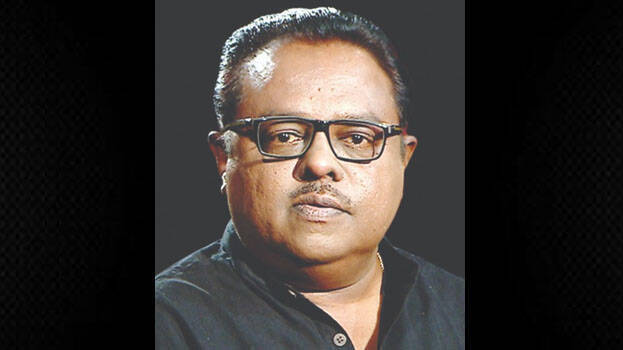 THIRUVANANTHAPURAM: Kerala Kaumudi deputy editor V S Rajesh has bagged the V K Madhavankutty Award for his comprehensive contribution to the field of print media. The award carries a cash prize of Rs 50,000, a plaque and a citation.

Manorama TV News Director Johnny Loukose bagged the overall contribution award in the field of visual media. Dr G Rajmohan, Keraleeyam working chairman, addressing the press said the award was decided by the jury chaired by former ambassador Dr T P Sreenivasan.
Dr T P Sreenivasan, Keraleeyam general secretary, N R Hari Kumar and advocate Lalu Joseph were present. PTI's Kerala former bureau chief N Muraleedhran, PSC former member R Parvathy Devi, former chief minister Oommen Chandy's press secretary P T Chacko are also members of the jury.
The award was instituted by Keraleeyam in memory of noted media journalist V K Madhavankutty. Muhammad Aslam of Media One was selected in visual media and V P Nisar of Mangalam newspaper in print media. The awards will be distributed soon.

Rajesh is the journalist who exposed the much sensational SSLC question paper leak in 2005. He won 22 awards including one from the President for that news break. The CBI court had convicted the accused in two related cases and praised Rajesh's crucial interventions in the judgment.

The series that brought down the cost of stents for heart treatment and exposed the scams behind stents won many awards including the Press Council of India National Award (2018) and the Kerala Legislative Assembly Award for best development journalism. He has won State Television Award and State Media Award for Best Television Interview. He was a member of the Prime Minister's media team at the BRICS summit held in South Africa.

S S Deepa, a teacher at St Ritas UP School, Thiruvananthapuram, is his wife. His son is Rajdeep Sridhar, a plus one student at Pattom Kendriya Vidyalaya.