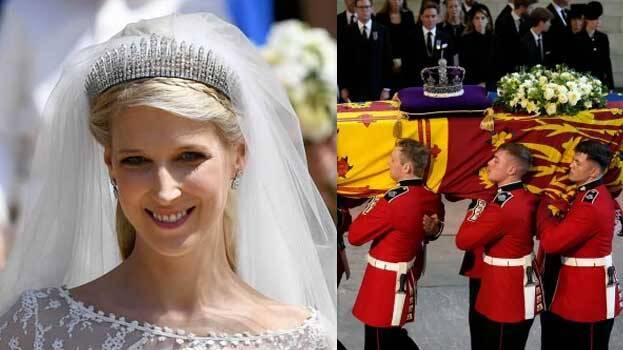 LONDON: Abnormal events seem to continue after the death of Queen Elizabeth. Shortly after the announcement of the Queen's death, many claimed that a cloud resembling the Queen appeared in the sky in Telford, England. Also, a royal guard guarding the Queen's body collapsed the other day. As per recent news, Lady Gabriella Windsor, the Queen's cousin, fainted while the body of the Queen was being transported to Westminster Hall. She is daughter of the Queen's cousin, Prince Michael of Kent.
Gabriella was seen standing with other members of the royal family as the Queen's body is carried into the hall when she collapsed. Lady Gabriella's husband, Thomas Kingston, could be seen aiding someone, while her mother, Princess Michael of Kent appeared to have a concerned look. Gabriela and the Queen were close friends. The Queen also attended Gabriella's wedding in 2019. Gabriela is the 58th in the British line of succession. Lady Gabriella was not present at the ceremony after collapsing.
The Queen's body is kept on a podium called a catafalque. Bodyguards known as the Yeomen Warders of the Tower of London stand guard around the podium. Last day, one of the bodyguards standing on the podium collapsed. Seeing this, two bodyguards and another person rushed there to aide him.