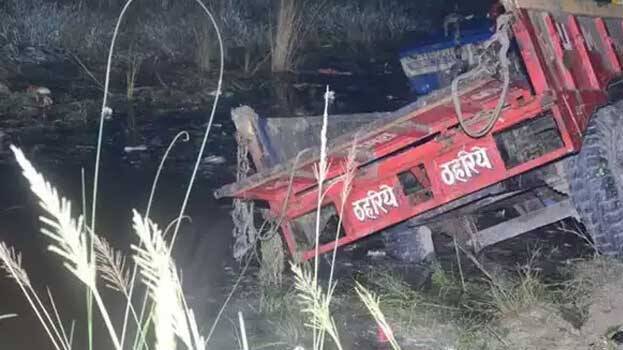 LUCKNOW: 31 people were killed in two accidents that happened last night at Kanpur in Uttar Pradesh. 27 sustained injuries. The first tragedy happened when a tractor carrying fifty pilgrims overturned and fell into a pond near Ghatampur. 26 devotees died and 20 were seriously injured in the accident. Most of the dead were women and children. The tractor returning with pilgrims from Chandrika Devi temple in Unnao overturned and fell into the pond.
The tractor was carrying members of a family who had come to the temple for a hair-cutting ceremony. The injured has been admitted to a nearby hospital. Police and locals are engaged in rescue operations. The second accident happened after a few hours of the first accident in Uttar Pradesh. The accident was after a collision of a speeding truck and a tempo. The incident happened near Ahirwan flyover. Five people died and seven were seriously injured in the accident.
Prime Minister Narendra Modi and Uttar Pradesh Chief Minister Yogi Adityanath offered condolences. An ex-gratia of Rs 2 lakh has been announced for the families of 26 people who died in the accident. Rs 50,000 will be given to the injured. After the accident, Yogi Adityanath requested people not to travel on tractors. He also suggested that tractors should be used only for agricultural purposes and for transporting goods.