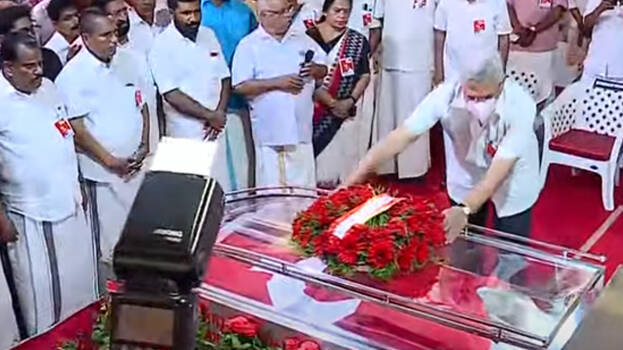 KANNUR: The body of CPM leader Kodiyeri Balakrishnan has been brought to Kannur district committee office from his house. Thousands reached his home and paid tributes to the leader. The body was taken to district committee office as a procession around 11 am.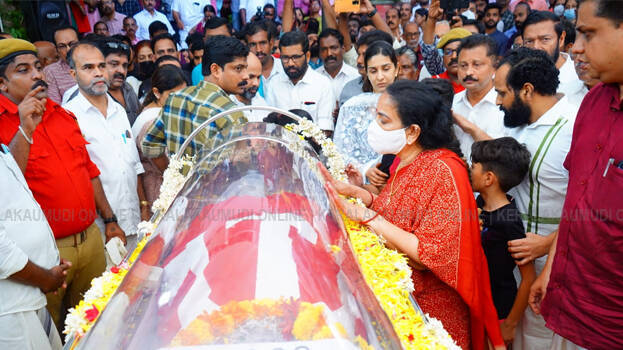 Leaders including CPM General Secretary Sitaram Yechury, Chief Minister Pinarayi Vijayan, Prakash Karat, M A Baby and opposition leader V D Satheesan have reached the district committee office. Governor Arif Muhammad Khan will reach the district committee office to pay his respects to Kodiyeri. The body will be kept here till 2 pm for the people to pay homage.
After that, the body will be taken to Payyambalam for cremation. The funeral will be held with full state honours. Kodiyeri's last sleep will be in the middle of the tombs of E K Nayanar and Chadayan Govindan. A condolence meeting will also be held after the funeral.