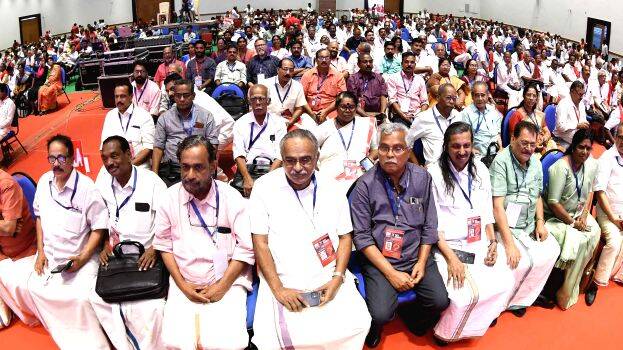 VIJAYAWADA: The CPI has made All India Tanzeem-E-Insaaf, an organization working for the rights of backward Muslims, part of the party's organization.
Tanzeem-E-Insaaf has been working earlier with the support of CPI. As the communist party is working on the base of class struggle, this identity organization was not made officially part of CPI. The party is now of the view that in the new political scenario, the organization's fight for rights has significance.
Tanzeem-E-Insaaf's working report was added to the political report of the CPI for the first time. The main aims of the organization are the welfare and social harmony of minorities, and SC/ST communities. The other aims are environment, forestation, women empowerment, equality, and skill development.
However, the organization mostly discussed the political alienation and rights issues faced by Muslims.
Tanzeem-E-Insaaf in its report submitted to the CPI Party Congress said that when discrimination is there for 20% of the population, society won't progress. Most of the state governments are not using the fund for minority welfare. Many states are returning these funds back to the central government.
Some governments even exhibit religious discrimination and send it back. As most of the minorities are illiterate, they are not aware of the projects for the protection of their rights.
Former member of CPI Central Secretariat and late Shameem Faisi was earlier the organization's Vice President.
Tanzeem-E-Insaaf said that the policy of the organization was to counter the communalization of RSS on one side and PFI-SDPI on the other side. They also resist the ban on Hijabs.