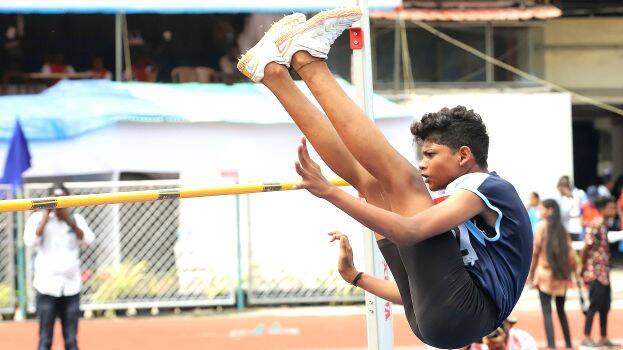 THIRUVANANTHAPURAM: When Sanjay got the gold medal for high jump, his mother Abitha Sunil's eyes welled up with tears. KS Sanjay Sunil lost his father nine years ago in a bike accident. He too got injured severely and had to put a steal rod in his right leg. His success becomes more sweet, after the odds he had to face to get that prize.
Sanjay won the high jump in the sub junior section after clearing 1.50 meter at the Thiruvananthapuram University Stadium. His mother, who was present at the stadium, dedicated the victory to his father who is no more with them. Sanjay is a ninth standard student of Patambi Koppam GHSS School.
On 27th January, 2013, Sanjay's life turned upside down when a van rammed into the bike on which he, his father Sunil, mother and his young sister were travelling. Sunil died on the spot while his mother and baby sister escaped unscathed. However, the four-year-old Sanjay's leg got smashed and had to wear steal rod for six months.
After Sanjay's victory he said that his strength came from his mother Abitha's words that his father is always with him. Abitha is working as a temporary staff at the Mulankavu Krishi Bhavan. She is also chairperson of the the school's SMC.
Sanjay's coach is Hari Devan. The parents of both Sunil and Abitha were present to witness Sanjay's victory.