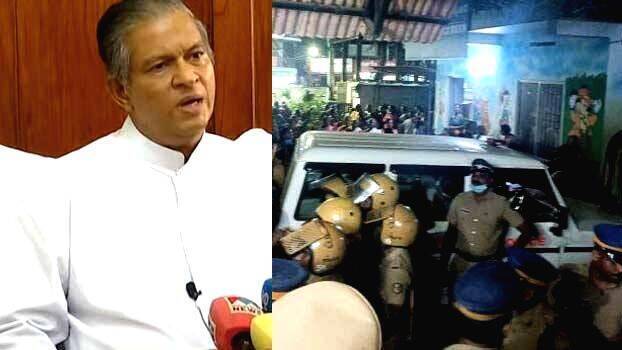 THIRUVANANTHAPURAM: Fr. Eugene Perera, Vicar General of the Latin Archdiocese, has responded to the Vizhinjam protest issue. He said that the strike committee is ready for discussion if invited. He also said that the Vizhinjam issue should be looked upon realistically.
"We will put forward suggestions for solving the issue in the discussion. The matter should be looked upon realistically," Fr Eugene Perera said.
Meanwhile, the government is preparing for a consensus move in the Vizhinjam strike. As part of this, Chief Minister Pinarayi Vijayan called an emergency meeting of the cabinet sub-committee. The cabinet sub-committee met today at 5 pm. After this, the ministerial committee will hold talks with the strike committee. The strike committee demanded a panel to examine whether the assurances given by the government are being followed. It also demanded that there should be a representative of the strike committee along with a representative of the government. If today's ministerial discussion is successful, the chief minister will meet the action council.