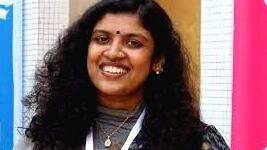 THIRUVANANTHAPURAM: Even while dealing with a wrecked finance that is teetering over a debt run, the government is unflinching on its way to dump more money into the Kerala youth commission. The government in the latest move has allotted Rs18 lakh to the Kerala youth commission after repeated calls from the chairperson Chintha Jerome to do so.
The latest budget allotted RS 76.06 lakh for the youth commission. Along with it, an additional Rs 9 lakh was asked by the commission to which the government abided. Now, the money run is showing no end with another additional Rs18 lakhs allotted in a hurry.
As the financial year reaches its end, the treasury is short of making its target of Rs10 lakh in the coffers. The welfare pension schemes are stalled for more than two months. One literary prerek recently committed suicide for not receiving his salary of more than six months.
Amidst all this haze, the youth commission gets all the gold to meet the salaries of the employees and staff members.