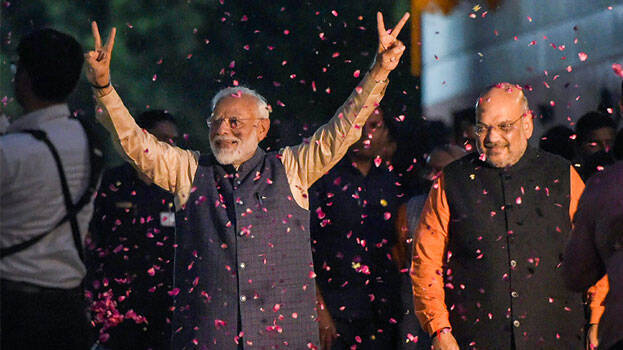 NEW DELHI: The thumping victory earned from the northeastern terrains of India will be made as an exemplar to be used in the upcoming elections in decisive states across India, says BJP leaders. The victory from northern turfs induces more reasons for saffron domination since the three states are minority Christian dominated. The usual doctrine of the BJP favoring one religion was dashed with the results of Tripura, Meghalaya, and Nagaland.
Refraining from its usual Hindutva dialogues, BJP focused more on development during the pre-election campaigns. Both the prime minister and the home minister of India prevailed upon the people to vote for BJP to get assisted by the double-engine government running from the capital Delhi. Meanwhile, the opposition glued to the usual diatribe of beef and BJPs minority aversion which missed its chord completely. The ruling party tried to etch into people's minds, the low numbers of terrorist attacks, and the more peaceful existence of people after the saffron government took office.
The Meghalaya BJP chief went a leap further stating that he will consume beef and showed the cojones to challenge the opposition in countering the same. He said there exists no ban on beef and also went against the usually driven narrative of Christian persecution under BJP rule. Prime minister Narendra Modi traveled 41 times to northeastern states in his eight years in office. The ministers in his cabinet have traveled nearly 400 times to the states. This establishes the fact that the BJP victory was no fluke but an industrious one planned deftly years back.