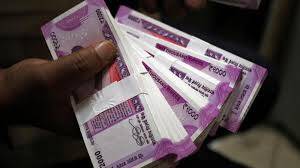 KOCHI: The government's minority welfare scheme of financial assistance for OEC students got stalled. In the 2022-23 budget, Rs 230 crore was allotted from which Rs 70 crore is left to be used in this welfare program. Due to a crippled economy, the financial department is yet to give approval for distributing money. If not for this month, the Rs 70 crore will go lapse.
The arrears for three years have now reached Rs 130 crore. This is hindering the fees to be paid for twelfth standard to Ph.D. students which includes the tuition fee, hostel fee, and stipend.
During 2021-22, almost Rs 309.31 crores were distributed through welfare programs. However, in the last budget, the amount got reduced to Rs 230 crore. it is unprecedented for the government to delay money to OEC students this far. It concerns many since only with the distribution of the pending sum that the course of all these students gets completed. The list of the beneficiary students is prepared. The government just needs to give the nod to proceed with the payment.
Lumpsum grant: RS 440 to 3130
Stipend: Rs 500 to 750
Hostel fees: Rs 4500