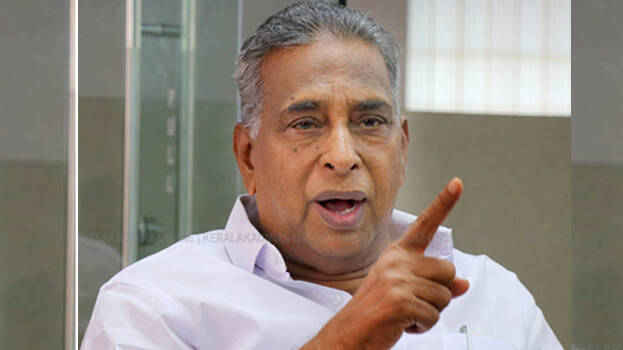 KOCHI: CPM leader Vaikom Viswan came to the fore reacting on the controversy over the contract of Brahmapuram waste treatment plant. He said that he has not helped his son-in-law to get the contract. While talking to the media, he said that he hasnot intervened for his family and if there is any mystery in this, can investigate.

'I don't know about the things on his son-in-law getting the contract. It was only after they started working came to know that such a programme existed. If there is any other problem in those matters, let them investigate,' said Vaikom Viswan.

'News came on Facebook that I have a close relation with the chief minister. There is no other reason why we should not become friends. We have been taking on the responsibilities since we were students. We are working together in the party. I joined the party earlier than the chief minister. I don't know if the chief minister will do anything in the name of friendship. I have not asked for such a thing yet,' he added.

Vaikam Viswan's reaction comes amid allegations related to the awarding of the bio-mining contract in Brahmapuram to his son-in-law's company. He added that former mayor of Kochi Tony Chammini is challenging him and will think of taking legal action against him.