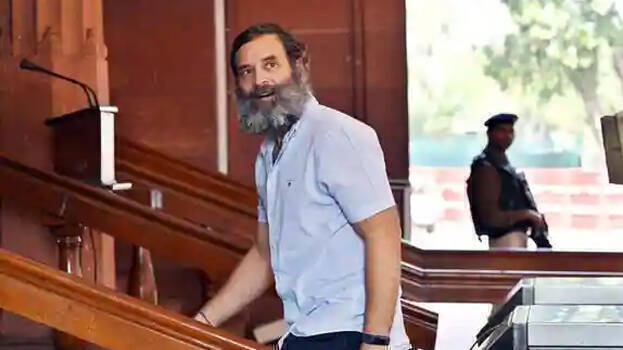 BHOPAL: BJP MP Pragya Thakur said Congress leader Rahul Gandhi should be thrown out of the country. The MP hit out at the congress leader for his remarks against the central government at the University of Cambridge. Several BJP leaders had earlier pointed out that Rahul had tried to defame India on foreign soil.

Pragya alleged that Chanakya had said that a son born to a foreign woman can never be a patriot and Rahul Gandhi has proved it to be true. 'We understand you are not Indian as your mother is from Italy. While sitting abroad, you (Rahul) are saying you are not getting an opportunity to speak in Parliament. Nothing can be more shameful than this. He should not be given a chance in politics; he should be thrown out of the country.'

Pragya also accused the Congress of not allowing the Parliament to function. More work will be done if Parliament functions smoothly, if there is more work, then they will not survive. Their existence is on the verge of ending. Now their mind is also getting corrupted,' added Pragya.

Gandhi triggered a row while addressing British parliamentarians in London when he alleged that functioning microphones in Parliament are often silenced against the Opposition. Gandhi was speaking at an event organised by veteran Indian-origin Opposition Labour Party MP Virendra Sharma in the Grand Committee Room within the House of Commons complex.