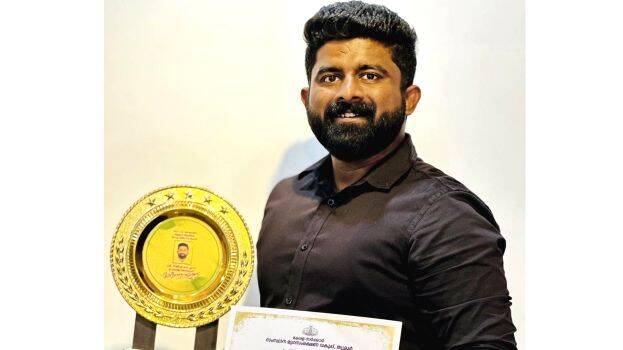 THRISSUR: After finishing B.com, Sajeesh bought a milch cow, not out of interest, but just to earn some pocket money. Years passed and fortunes changed. Sajeesh now has 51 cows and earns a monthly sum of Rs 2 lakhs.
With his father's money, Sajeesh first splashed money on the rare Holstein Friesians breed of cow. Daily he received 21 liters of milk and the turnover was Rs 1200. The next year, Thrissur native Sajeesh received the government award for the best dairy farmer in the state. While busy engaging with farm work, Sajeesh also found time to clear his studies.
The farm exists on a one-acre family plot. After the business started minting profits, Sajeesh sought help from his father to buy six more cows. The calculations never went wrong as business sprouted. Sajeesh now 26, has assigned six other employees to his farm to look after the cows. He also helps his father in the furniture business. Sajeesh's wife Srimol also extends a helping hand to take care of the register works.
The farm brings daily 500 liters of milk. More than 15 liters are given to milma.