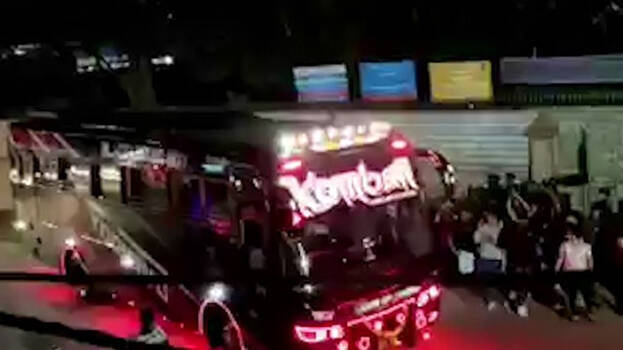 BENGALURU: A report has claimed that an over-decorated Komban tourist bus was stopped by locals in Karnataka. The bus was carrying students from Kristhu Jayanti College in Bengaluru on a study tour the other day when the locals stopped it in Chikkamagaluru.
Locals halted the bus, alleging that other passengers on road would be in danger due to the bus's bright lights. An argument broke out when the locals said that they would allow the bus to continue its journey only after the heavy graphics on the bus is covered up. Finally, the locals allowed the bus to continue its journey after the eye-catching graphics in front of the bus was covered up with cello tape.
Kerala Motor Vehicle Department had prohibited such decorations on tourist buses. Following this, the registration of the Komban bus was transferred to Karnataka.