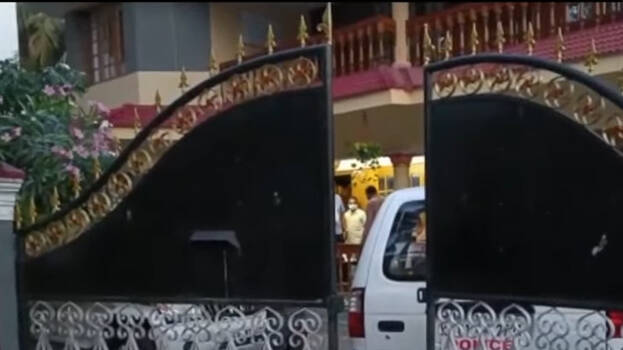 THIRUVANANTHAPURAM: A DySP, accused in a bribery case, fled during the raid. Vigilance DySP Velayudhan Nair escaped while the raid was going on. The vigilance raid which started yesterday afternoon at his house in Kazhakoottam ended at 9 pm.

It is hinted that some crucial evidence has been obtained in the raid. After signing the statement, he escaped through the back of the house. The investigation team seized his phone and bank records.
Narayanan, secretary of Thiruvalla Municipality, was arrested in a bribery case. When Narayanan's bank records were examined, it was found that an amount of Rs 50,000 was sent to Nair's son's account. A detailed investigation was conducted in this regard.

There was already a case against Narayanan. It was found that this money was given to Velayudhan Nair, the then investigating officer, as a bribe to settle this. Following that, a case was registered against the DySP under the Anti-Corruption Department.