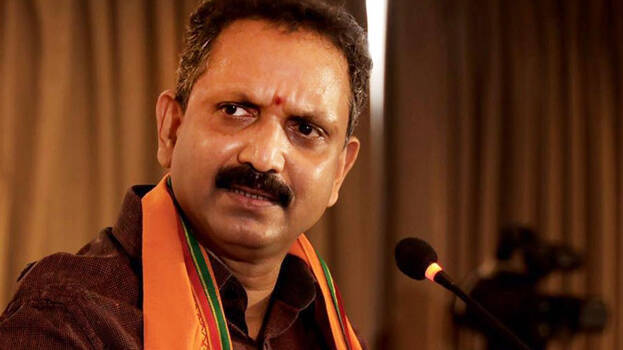 THIRUVANANTHAPURAM: BJP state president K Surendran is currently in a crosshair over his misogynistic comments about CPM woman members. CPM member Anwar Sha Palode has complained to the museum police station and called for instant action against the BJP leader.
Meanwhile, Youth Congress state secretary Veena S Nair also complained about Surendran to the chief minister and state women's commission. She said the statements were below the belt and showed the gutter mindset against women carried on by the saffron party.
Surendran's controversial comments came when he was addressing the party members in Thrissur ironically for an event organized for women's empowerment. " CPM lady members who came to the forefront in power are fat, ugly, and putanas(demoness). They took over the government and minted crores to their pockets with no help to the people. Such ladies are ridiculing the BJP party workers" Surendran commented.
Opposition leader V D Satheeshan reprimanded Surendran and said the congress will move ahead with a complaint if CPM backfoot in the issue. Meanwhile, BJP state general secretary P Sudhir came with a repartee to Satheeshan as he requested the congress leader to first consider the complaint made by a Dalit girl who was raped inside the youth congress camp in Palakkad.
P Sudhir also said Satheeshan was creepy and the one who indulges in chauvinistic comments on the Internet. He also remembered the congress party about one lady leader who was forced to shave her head in protest about the bias working in the party against women.