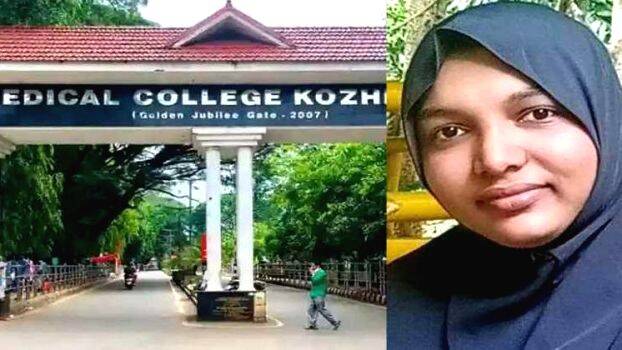 THIRUVANANTHAPURAM: The cabinet meeting has decided to pay Rs 2 lakh as compensation and to investigate the incident in which a scissor was left inside a woman's stomach after a C-section procedure at the Kozhikode Medical College. The said woman, Harshina, will be paid Rs 2 lakhs from Chief Minister's Distress Relief Fund.
Two investigations by the health department couldn't find how the scissor was left behind. Following this, the investigation is being handed over to the Home Department. It was during the surgery in 2017 that a curved scissor-shaped device (artery forceps) got stuck in Harshina's stomach. It was then surgically removed last year. Harshina filed a complaint against the Kozhikode Medical College to the police and the health department alleging that there was a mistake in the surgery.
But after no action was taken against the culprits, Harshina started a strike in front of Kozhikode Medical College. An inquiry was announced after it was announced that the strike would be moved to the secretariat.