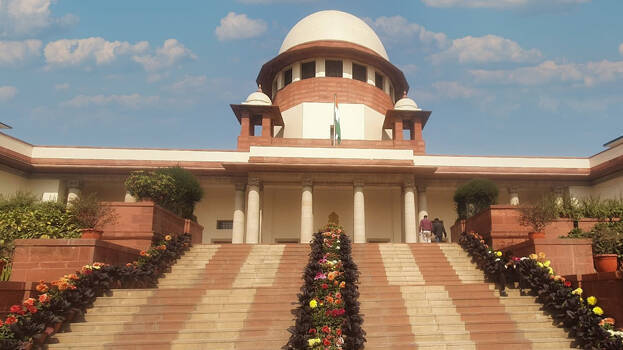 NEW DELHI: The Supreme Court has stayed the decision of the Gujarat High Court to promote 68 Gujarat lower judicial officers, including Surat Court Chief Judicial Magistrate HH Varma who recently convicted Congress leader Rahul Gandhi in a defamation case. The action was taken by the bench comprising Justices MR Shah and CT Ravikumar.
The apex court issued an interim order staying the recommendation given by the Gujarat High Court and the notice issued by the Gujarat government demanding the implementation of the court order. Since Justice MR Shah is retiring on May 16th, the Chief Justice will allot the matter to a new bench.
The top court was hearing a plea of senior civil judge cadre officers, Ravikumar Maheta and Sachin Prataprai Mehta, challenging the selection of the 68 judicial officers to the higher cadre of district judges. As per the recruitment rules, the post of district judge is to be filled in by keeping 65 percent reservation on the basis of the principle of merit-cum-seniority and passing a suitability test. The petitioners said that the appointment was made without complying with this.
The apex court also directed that those who got promotions should not take charge of the new posts. As per the notification, HH Varma was appointed as Additional District Judge in Rajkot District Court.