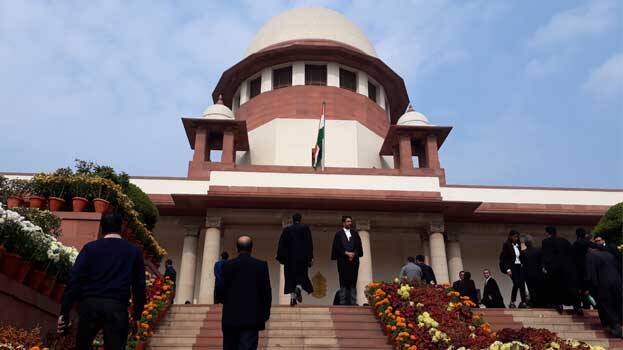 NEW DELHI: The Supreme Court stayed the Allahabad High Court's order to examine whether the rape victim has chovva dosham. The order was stayed in a special sitting at 3 pm yesterday on the directions of Chief Justice D Y Chandrachud, who is abroad. The Supreme Court is on summer break. Moreover, the special bench was convened as there are no hearings on Saturday and Sunday. Justice Sudhanshu Dhulia and Pankaj Mithal were on the vacation bench.
When the professor of Allahabad University was jailed in the case of raping the woman on the pretext of marriage, filed a bail plea, he mentioned that he withdrew from the marriage as she has chovva dosham. The Allahabad High Court had on May 23 gave directions to examine whether this is true. The court ordered to submit a report on the woman's chovva dosham in a sealed cover this week itself.
The Supreme Court bench asked Solicitor General Tushar Mehta, who appeared in the case, whether he had seen this. Mehta's reply was that he saw it and it was disturbing and wanted to stay the order.

However, the counsel appearing for the complainant informed the court that the order was passed by the high court with the consent of both the parties. The Supreme Court clarified that examining the chovva dosham is out of context. 'What does this have to do with the issue, the right to privacy has been violated,' said the Supreme Court. The case will be heard again in July.

The Allahabad High Court directed the Astrology Department of Lucknow University to examine the chovva dosham.