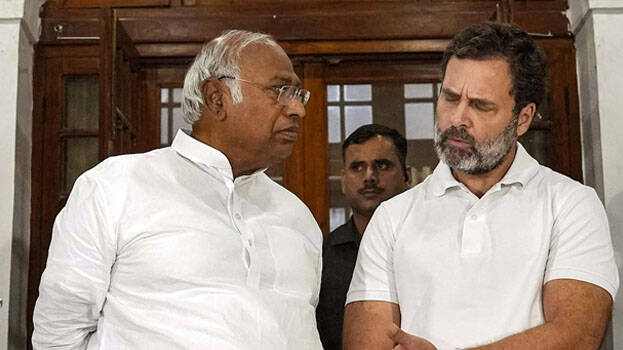 NEW DELHI: Changes in Congress leadership in preparation for Loksabha elections. PC Vishnunath from Kerala and AICC Secretary Mansoor Ali Khan was given charge of Telangana. Deepak Babri was given charge of Haryana and Delhi states. There is also a change in the PCC chairmen posts. The national leadership said that Shaktisinh Gohil has been appointed as the Gujarat PCC President. V Vaithilingam will be the Puducherry PCC president and Varsha Gaikwad will be the president of Mumbai RCC.
At the same time, the news is coming out that the group war is intensifying in the Congress in Kerala. The joint meeting of A and I groups to discuss the move against the party leadership, on the issue of reorganization, is considered a proof of this. The groups have also decided to move in unison against the arbitrary decisions of the leadership. It is also reported that A and I groups are planning to approach the High Command with a complaint.
It is reported that Ramesh Chennithala, MM Hassan, KC Joseph, Benny Bahanan, Joseph Vazhakan, MK Raghavan and others attended the meeting. However, KPCC president K Sudhakaran says that the problems that have arisen within the party are a 'minor wind.' He said that all problems will be solved.