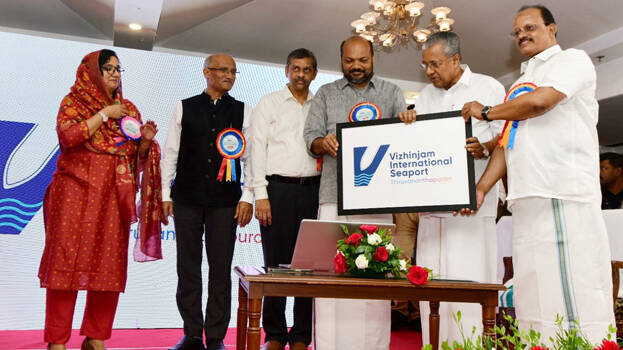 THIRUVANANTHAPURAM: Chief Minister Pinarayi Vijayan released the official name and logo of Vizhinjam International Port. It will be known as Vizhinjam International Sea Port, Thiruvananthapuram. The chief minister also informed that the first ship will arrive on October 4.
The first ship with cranes is coming from Shanghai port in China. A second cargo ship will arrive on October 28 and subsequent cargo ships on November 11 and 14. The construction of three-quarters of the tetra pods at the port has been completed. The construction of the 400 meter berth to be completed in the first phase has reached its final stages.
Meantime, M Vincent MLA had yesterday demanded that the Vizhinjam port, which is preparing to dock the first cargo ship, should be named after former chief minister Oommen Chandy. He said the Vizhinjam port is the baby of UDF and the port became a reality due to the efforts of Oommen Chandy.