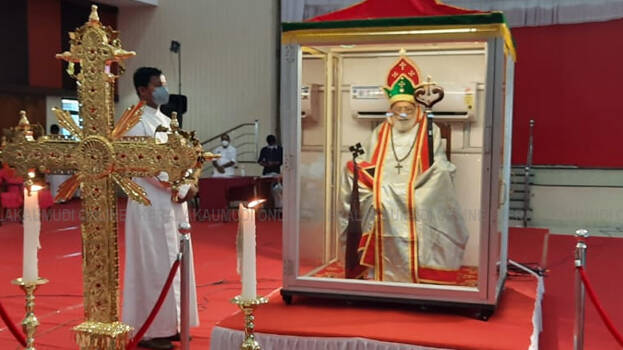 THIRUVANANTHAPURAM: Philipose Mar Chrysostom is a supreme priest who saw god in every human being. The high priest who used priesthood for the well being of humankind also kept politics away from his life. The head of Marthoma Church was humorous and he always imparted wisdom to believers and his followers with a blend of jokes and comedy. An ardent orator, Mar Chrysostom always bombarded his speakers with innovative ideas in the background of humour.

The high priest who even went on to speak for seven days continuously took away the hearts of his speakers in the roles of an inaugural speaker, principal speaker and even as the presidential speaker of many events. Chrysostom who broke the orthodox confines of the Church had an expansive list of companions which starts from Indira Gandhi to Pinarayi Vijayan and from APJ Abdul Kalam to Amritanandamayi. Thus from the small circle of Eraviperoor, his ties with human beings went around the world.
His stand on various issues ranging from philanthropy to coalition politics was publicised with a blend of humour and it even surpassed the confines of the church and the Christian society in general. He even mocked at himself. Chrysostom who always took the help of humour to keep his audience engaged, always witnessed an enthralling crowd wherever he went to address the people.
The name Chrysostom means 'one with a golden tongue,' and his spiritual life stands testimony to his name. His social interventions are as old as the history of our national movement. In civilian struggles like Aranmula, he always upheld the fundamental rights of the people.
Kerala, where communal organisations had a great say in coalition politics, Chrysostom always kept a distance from politics and he never said anything to benefit his community or the church. The supreme priest who was honoured with Padma Vibushan by the country is bidding adieu to the world after convincing us that spirituality could also be attained through humour and laughter.