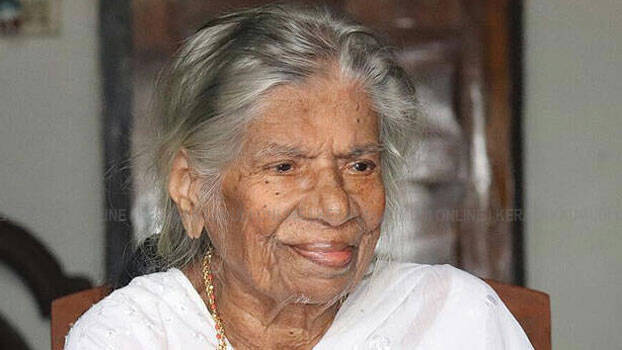 THIRUVANANTHAPURAM: K R Gouri Amma, the all-time daring woman of Kerala politics passed away Tuesday morning. She died at a private hospital in Thiruvananthapuram. She was 102 years old. Gouri Amma, who was admitted to the intensive care unit following an infection, was in a critical condition.
She was born in Pattanakkad village, Cherthala in Alappuzha as the seventh daughter of Arumuri Parambil Parvathi Amma and Kalathilparambil Raman in an aristocratic Ezhava family on July 14 in 1919. She attended schools in Thuravoor and Cherthala and completed her college education at Maharaja's College, Ernakulam and at St Teresa's College, Ernakulam. She studied law from Government Law College, Ernakulam. Her father was her inspiration throughout her life.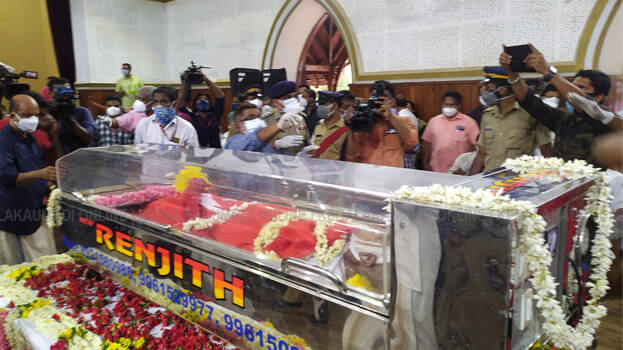 Gouri Amma was elected to the Travancore-Cochin Legislative Assembly in 1952 and 1954. In 1957 she was elected to the Kerala Legislative Assembly. Since then she has been continuously elected to the Kerala Legislative Assembly in 1960, '67, '70, '82, '87, '91, and 2001 and served as minister in various ministries. Gowri Amma was involved with the Kerala Karshaka Sangham from 1960 to 1984. She was also the leader of the Kerala Mahila Sangham from 1967 to 1976.
She was one of the founding leaders of the Communist movement in Kerala. She headed the Janathipathiya Samrakshana Samithy (JSS), a political party in Kerala. Prior to the formation of JSS she was a prominent figure in the communist movement in Kerala. She was the first female law student coming from the Ezhava community. She was a minister in the communist-led Ministries in Kerala in 1957, 1967, 1980, and 1987. She was a minister in the Congress-led Cabinet from 2001 to 2006. She was the second longest serving MLA in the Kerala Legislative Assembly.
She was one of the longest serving politicians in Kerala politics. Under the influence of elder brother and trade union leader K R Sukumaran, she entered the vibrant world of politics at a time when women hardly found themselves in politics. Starting her public life through trade union and peasant movements, Gouri was jailed on a number of occasions for participating in political activities.
She became revenue minister in the first communist ministry in 1957, headed by E MS Namboodiripad (EMS). In the very same year she married T V Thomas, a prominent politician and also a minister in EMS' government. In the first Communist Ministry, Gouri Amma served as Minister for Revenue, Excise and Devaswom from April 1957 to July 1959.
After the split of Communist Party in 1964, Gouri Amma joined the newly formed Communist Party of India (Marxist). Her husband, T V Thomas, stood with the Communist Party of India. This created fissures in their relationship and soon they parted ways owing to the differences in their political views.
In 1994 she was expelled from CPIM. Soon she launched a new political outfit named Janathipathiya Samrakshana Samithy (JSS). They later joined the UDF, the arch-rivals of the LDF to which CPI (M) belongs.
She served as minister of agriculture in the third A K Antony ministry from May 17, 2001 to August 29 in 2004.
Gouri Amma served as the minister of agriculture, soil conservation, soil survey, warehousing corporation, diary development, milk co-operatives, agricultural university, animal husbandry, Coir in the first Oommen Chandy ministry from August 31, 2004 to May 12 in 2006).