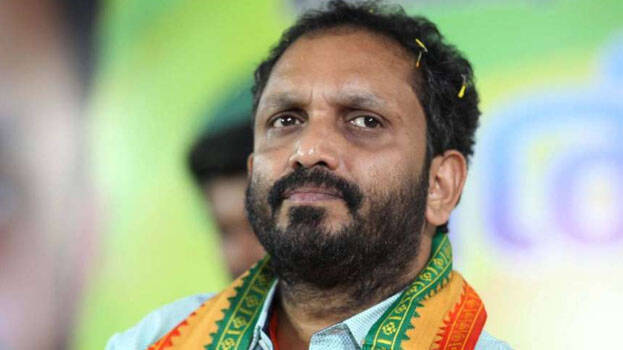 NEW DELHI: Controversies are all media created, said BJP state chief K Surendran. He said that he came to Delhi as state chief in connection with some party functions and that the national leadership had not summoned him. My arrival has nothing to do with the present controversies, he added.
The state BJP is under the shadow of allegations over their defeat in the assembly polls and the hawala money scam. The central leadership is investigating the controversy at various levels. There were reports that Surendran reached Delhi to give an official explanation in this regard. Surendran will be in Delhi for two days. He will hold meetings with BJP leaders and union ministers. Union Minister V Muraleedharan is also expected to take part in the talks.
Meantime, Surendran alleged that the payment controversy involving C K Janu was concocted by CPM leader P Jayarajan and Praseeda in Kannur. While talking to a media, he said that he has valid proofs for it.