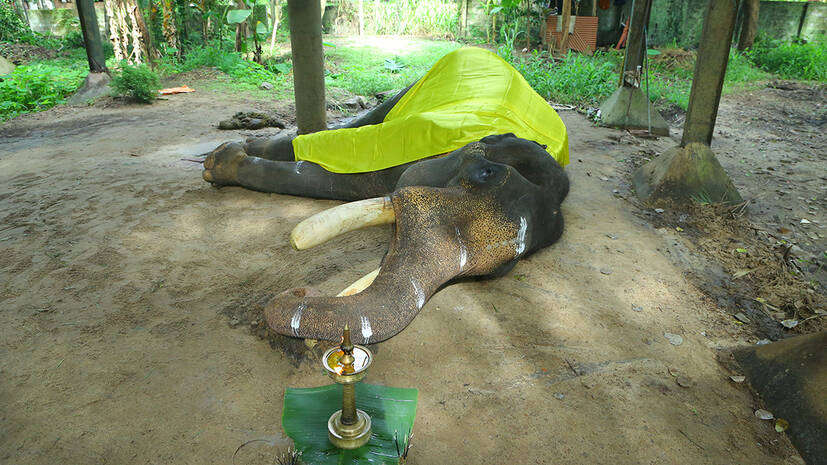 GURUVAYUR: Valiya Madhavankutty, a tusker of Guruvayur Devaswom, has passed away. He died at 4.30 on Saturday. The tusker was buried in the Kodanadu forest in Ernakulam at night. Valiya Madhavankutty had participated in the wellness treatment which started on July 1 at the elephant camp.
He had been suffering from fatigue for a few days but had not shown any problems for eating or walking. According to the Devaswom records, the elephant was 59 years old. Aged 12, Madhavankutty, was offered to Sri Guruvayoorappan on February 3, 1974 by Kunnatheri Narayanan Nair.
With the demise of Valiya Madhavankutty, the number of elephants in the Devaswom elephant sanctuary has now come down to 44. Devaswom chairman Advocate KB Mohandas, board members Mallissery Parameswaran Namboodiripad, Advocate KV Mohanakrishnan and Devaswom administrator T Breejakumari presented the wreath on the tusker's body.