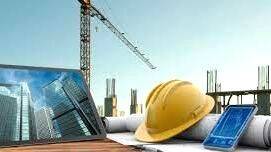 THIRUVANANTHAPURAM: A report by the Comptroller and Auditor General (CAG) had found that as many as 961 teachers in engineering colleges in the state are unqualified. The report also stated that these teachers were promoted as associate professors, professors and principals despite not having the necessary qualification. Now, the Higher Education Department has announced that these unqualified teachers, including those in government engineering colleges, will be demoted to old ranks. Those who are continuing in service after getting promoted illegally since 2008 will be replaced by new qualified candidates. For this, the Higher Education Department has formed a selection committee.
The unqualified teachers will be replaced and new appointments will be made to the posts of Principal, Professor and Associate Professor in compliance with the AICTE regulations of 2010. Among the 961 unqualified teachers, 93 are from government engineering colleges, 49 are from aided colleges, 69 are from government self-financing colleges and 750 are from private engineering colleges. As per the AICTE regulations, PhD is mandatory for the posts of principals, professors and associate professors. The CAG pointed out that these 961 engineering college teachers did not have PhDs. Additional Chief Secretary, Department of Higher Education, is the chairman of the selection committee. Other members are the KTU Vice-Chancellor, KTU Dean and professors from various departments at Calicut NIT. This committee will demote the unqualified teachers and make new appointments.
Govt does not have power to relax regulations
The government does not have the power to relax or amend the AICTE and UGC regulations relating to the appointment of Engineering College Teachers. However, the teachers' unions continued to put pressure on the government to relax the qualifications and promote the teachers.
The Kerala Technological University has appointed a sub-committee to look into the promotion of teachers in affiliated colleges based on AICTE rules. The University Registrar sent a letter to the principals requesting the qualifications of the teachers of all the colleges.