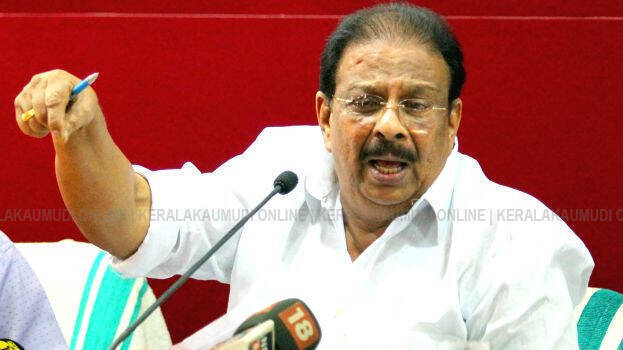 THIRUVANANTHAPURAM: There are no disputes in the list of officer bearers of KPCC, said its chief K Sudhakaran. While talking to the media, he said that he is not aware of the things raised by K Muraleedharan in connection with the list and if any complaint is obtained, it will be considered.
'There is no dispute in the new list. Don't create any disputes. You are trying to obtain something, but will not get anything. Will talk directly to Muraleedharan on the things raised by him. I don't know what he said,' said Sudhakaran.
Asked how the list of office bearers was brought down from 300 to 56, Sudhakaran said that is magic. 'That's where you have to evaluate us. This is no small feat. All senior leaders of the party sincerely cooperated in this. Would this have been possible without their cooperation? As a result, the number of members has been reduced,' clarified KPCC chief.
He reacted harshly to Monson issue. Let them investigate my role and I have clarified everything.

K Muraleedharan MP publicly expressed dissatisfaction over the new list of office bearers. He said that he is not supporting the new list and asserted that more discussions could have been held with former presidents and if it had done the list could have been better.