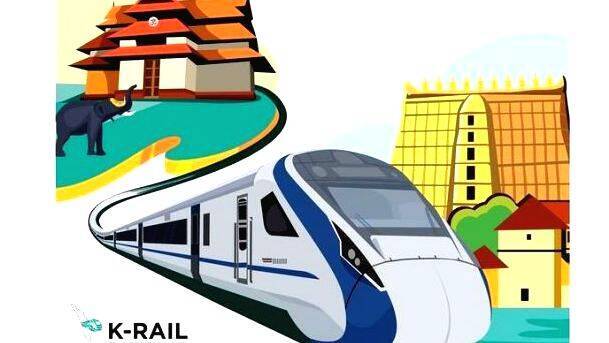 THIRUVANANTHAPURAM: Chief Minister Pinarayi Vijayan has written to Prime Minister Narendra Modi requesting him to give final approval to the prestigious Semi-High Speed ​​Rail (SilverLine) project. In his letter, the CM pointed out that the project was beneficial not only to Kerala but also to the country.
Pinarayi Vijayan urged the Prime Minister to directly intervene to give approval to the project. According to the Kerala CM, the project will pave the way for economic growth and improvement of the living standards of the people. He also stated that it was a profitable scheme as the shareholders get a dividend of 13.55 per cent. In addition to taking on foreign debt obligations, the state will bear the entire cost of land acquisition of Rs 13,700 crore, the CM said in a letter to the Prime Minister.

Railway Board chairman Suneet Sharma said in a meeting with chief secretary VP Joy that the board will not be able to pay the required share demanded by the K-Rail due to financial issues. He added that the board could hand over 185 hectares of land to K-Rail. A joint inspection will be carried out for the details of the land that will be handed over. The inspection will be completed within three months.
K-Rail officials said that the Railways had raised some doubts about the determination of the number of passengers and the recovery of the outlay. The officials also said that they would give a clear answer to this. As per the DPR, 8.1 per cent of the investment will be recouped every year. This could reach up to 16 percent with urban development.

The project cost was Rs 66,405 crore a year ago. It is likely to rise by 5 per cent on renewal. It will be around Rs 3500 crore.
Three challenges
1. Upon obtaining the permission of the Ministry of Railways, the permission of the Judicial Commission and the Ministry of Finance must be obtained

2. The project report should be submitted to the Prime Minister with the approval of the Central Cabinet Committee on Economic Affairs
3. It will be considered by the Union Cabinet through the Office of the Prime Minister. The final approval has to be given by the Central Cabinet.