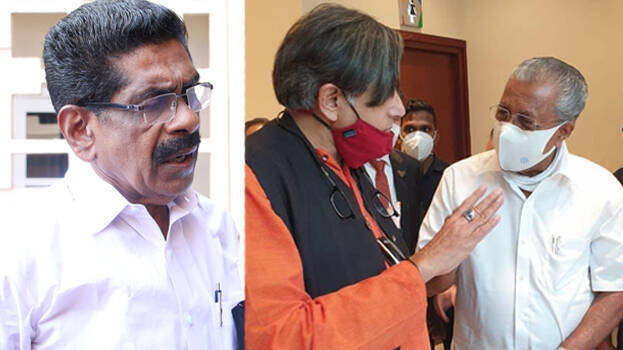 THIRUVANANTHAPURAM: Former KPCC chief Mullappally Ramachandran lashed out at Shashi Tharoor MP for heaping praise on the chief minister the other day in the Silver Line issue. Even a small child here knows that it is not beneficial to the people. This is a ploy to help the government and Tharoor had put the party on the defensive and demanded the high command to intervene as early as possible.
Tharoor may be an internationally renowned diplomat, writer or an orator. But he needs to learn the principled discipline and etiquette of the Congress. If he is the MP won in the Congress ticket, then he is basically a Congressman.
When majority of the MPs take a stand against the K Rail, he is saying 'let me learn this' and this is a planned move by him to help the government.
In each case, the situation is like putting the party on the defensive. The high command should take immediate action in this. Should this MP be allowed to go free like this? If he does not know the principle of upholding party discipline, then the party has a responsibility to teach him, said Mullappally.
Meantime, Tharoor in a Facebook post asserted that he enjoyed discussing Kerala's development with CM Pinarayi Vijayan. On some issues it is necessary to put political differences aside and get on with growth. The young people of our state deserve opportunities that the current economic situation does not offer them.