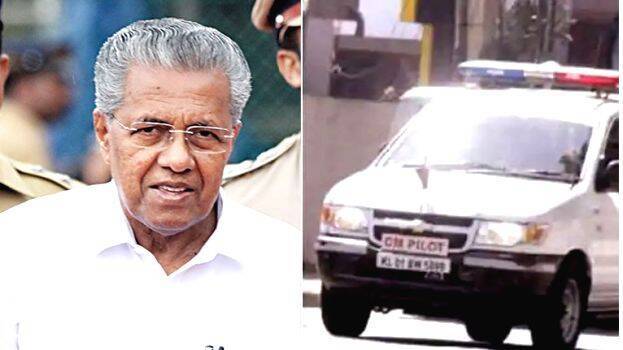 KANNUR: In another lapse of security, vehicles escorting the Chief Minister's car met with an accident at Payyanur. According to preliminary information, the accident took place when a private vehicle drove into the convoy. The incident took place at Payyannur's Perumba in Kannur when the Chief Minister was returning to Kannur after the inauguration of the CPM district headquarters in Kasaragod. The accident took place after the CM's vehicle passed by.
The Chief Minister was followed by party secretary Kodiyeri Balakrishnan. Kodiyeri Balakrishnan's vehicle was followed by an ambulance in the CM's convoy. It was followed by a Special Branch DySP's vehicle and another police escort vehicle behind it. The accident took place after crossing the Perumba bridge in Payyannur. At the time, a movie show ended at a nearby movie theatre. Another vehicle entered the convoy of the Chief Minister. Following this, the vehicle behind Kodiyeri Balakrishnan's vehicle braked. Preliminary information is that this caused the vehicles behind to collide with each other. No one was injured in the accident.
Payyannur police have registered a case and started an investigation. The information is being checked, including which vehicle came towards the convoy.